Mass Arbitration vs. Class Action Lawsuits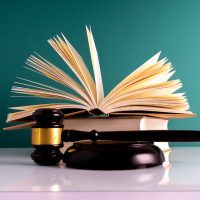 For the average individual with a legal claim, understanding the legal process involved can be confusing. This is especially the case when it comes to more complex methods of dispute resolution like mass arbitration and class action lawsuits. Below we offer some basic information regarding these two different forms of litigation, including the pros and cons of each. If you are a consumer in California or anywhere nationwide dealing with legal issues such as defective products, false advertising, predatory lending or antitrust matters, call the Kalfayan Law Firm in San Diego to evaluate your claim and determine whether you might have the basis for collective action like a class action lawsuit.
What Is a Class Action Lawsuit?
A class action lawsuit is a legal proceeding where a single person or a small group represents the interests of a larger group of people who have suffered similar injuries or losses. First, a representative plaintiff files a lawsuit on behalf of the class. If the suitability of a class action is adequately demonstrated, the court certifies the class, ensuring that the members have common legal issues to determine in the lawsuit. The case then proceeds through the legal system, either reaching a settlement or going to trial.
What Is Mass Arbitration?
Mass arbitration is a legal process where multiple individuals collectively bring arbitration claims against a common defendant, often represented by the same law firm. Arbitration has long been favored by corporate defendants as a means to avoid litigation, including class actions, and the large jury awards they face if they lose. Arbitration keeps each individual case behind closed doors, and each plaintiff is left to fight all by themselves.
However, companies wouldn't want to have to arbitrate thousands of individual claims all the same time; this could prove too costly, especially since many companies in their arbitration agreements agree to pay the filing fees required to initiate arbitration. If thousands of consumers filed arbitration all at once, it could cost the company millions of dollars upfront before a single claim has even been heard. That's what mass arbitration does.
Like class actions, mass arbitration is helpful in situations where individuals might not have the resources to take on a large corporation alone. In mass arbitration, numerous individual claims are filed against the same defendant. Next, these claims are aggregated; they may be processed individually but are often handled by the same arbitration provider. An arbitrator makes a decision on each individual claim, and settlements are awarded accordingly.
Mass Arbitration: How Corporations Shot Themselves in the Foot With Their Zeal for Arbitration
Ironically, arbitration has historically been preferred by large corporate defendants over litigation, and many potential defendants, from product manufacturers to software companies to healthcare practices, have been inserting mandatory arbitration agreements into their contracts for years. Not only do these agreements keep cases out of court, but many come with class action waivers that specifically prevent potential plaintiffs from instituting a class action lawsuit. Mass arbitration gets around those restrictions and puts corporate defendants in the crosshairs of the very thing they fear the most and go to great lengths to avoid – collective legal actions that level the playing field between corporations and consumers. Now that the idea is catching on, some plaintiffs have actually gone to court to compel arbitration, forcing the defendant's hand to arbitrate large numbers of cases and pay millions of dollars in administrative fees to do so, or meet the plaintiffs' demands and settle.
So Which Type of Action Is Better for Plaintiffs?
The question of whether mass arbitration or class action lawsuits are better for plaintiffs is not easily answered, as it depends on several factors including the nature of the dispute, resources, and individual preferences. Mass arbitration may be preferable for those seeking a more expedient resolution and greater individual control. However, class action lawsuits provide the strength in numbers needed to take on larger corporations and potentially lead to more significant settlements.
The mechanics of starting or joining a class action or a mass arbitration are different as well, as are the potential rewards for successful plaintiffs. Participants in arbitration generally have more control over their individual cases and can achieve a result specific to their needs. Members of a class action, however, generally share in the award equally among all class members or receive a pro rata portion in proportion to their damages.
If you have a case that is well-suited for a class action but you are stuck in arbitration, mass arbitration might be an effective solution. The first step is reviewing your case with an experienced class action and litigation attorney who can review your options and recommend the best course of action. For help with consumer protection, antitrust, product liability, false advertising, banking fraud, predatory lending, or claims that could potentially involve collective action in California, call Kalfayan Law Firm in Del Mar/San Diego at 619-232-0331 for a free consultation to evaluate your claims.