Ralph B. Kalfayan, Esq. LL.M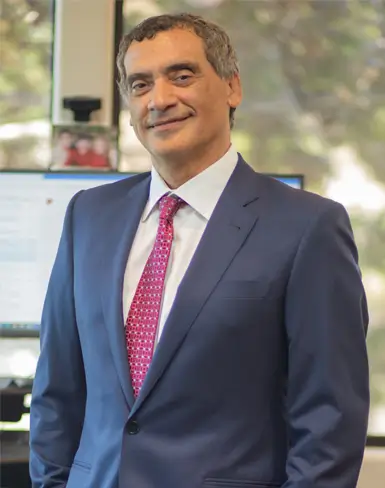 With over 32 years of experience, Ralph B. Kalfayan has a proven record of success in a variety of practice areas, including antitrust litigation, consumer class actions, business litigation and personal injury. Mr. Kalfayan has served as lead or liaison counsel and other significant leadership roles in a variety of class actions, including In Re Cipro I and II, JCCP 4154 and 4220 ($400 million settlement), In re Allergan, Civil Case Number 15-307 (C.D. Cal.) ($13.4 million settlement) and Dang v. National Football League Indirect Purchaser Antitrust litigation, Case No. 5:12-cv-5481-EJD (N.D. Cal.).
Mr. Kalfayan also serves as lead counsel for the Willis Class of landowners in the Antelope Valley Groundwater Cases, the largest California groundwater case to date. He secured a settlement with public water suppliers which preserved and protected the groundwater rights of the Class landowners against the public water suppliers' claims of prescription. These achievements were lauded by Judge Jack Komar: "By eliminating the Public Water Suppliers' prescription claims and maintaining correlative rights to portions of the Basin's native yield, the Willis Class members achieved a large part of their ultimate goal – to protect their right to use groundwater in the future and to maintain the value of their properties….By virtue of the Willis Class Action…the Court is able to adjudicate the claims of virtually all groundwater users in the entire Antelope Valley which adheres to the benefit of every resident and property owner in the adjudication area." In re Antelope Valley Groundwater Litigation, JCCP 4408, Los Angeles County Superior Court Case Number BC 391869.
Ralph B. Kalfayan received a Bachelor of Science degree in Accounting from the University of San Diego in 1982. He was a member of the honors fraternity Beta Alpha Psi and graduated with honors. He received his Juris Doctor degree in 1985, and his Master of Laws degree with an emphasis in intellectual property in 2012 from University of San Diego School of Law.
Upon graduating from law school, Mr. Kalfayan first practiced law at the international firm of Arthur Andersen & Co. where Mr. Kalfayan served in the tax department, providing tax consulting and tax compliance services, as well as in the audit department, reviewing financial statements and helping issue audit opinions.
He then joined the law firm of Borton, Petrini & Conron in 1988 and became partner in 1991. Mr. Kalfayan specialized in business litigation in areas including real estate transactions, general commercial transactions, corporate work, partnership, contract disputes, large acquisitions, tax litigation and other consulting work. Mr. Kalfayan also handled a number of civil trials before a jury and several major appeals.
In August 1993, Mr. Kalfayan became Of Counsel at the Law Offices of James C. Krause, and in January 1994, he became a member of Krause & Kalfayan, which later became known as Krause Kalfayan Benink & Slavens. In June 2019, Mr. Kalfayan went on to create his own firm, The Kalfayan Law Firm, APC.
Publications
Ensuring Access to Affordable Medication: The Supreme Court's Opinion in F.T.C. v. Actavis, Inc. (Summer 2013) in Competition: The Journal of the Antitrust and Unfair Competition Law Section of the State Bar of California Vol. 22, No. 2
Buying a Business (April 15, 1993) in Business and Industry News Vol. 3, No. 2
Building a Business: Tools for the Entrepreneur (August 1, 1993) In Business & Industry News Vol. 3, Number 9
Reducing your Property Taxes in the San Diego Business and tax forecast magazine, December 1991
Seminars conducted by Mr. Kalfayan
California Sales & Use Tax, Lorman Education Services, December 5, 1991
Business and Finance Conference at Jack Murphy Stadium, December 5, 1990
Estate Planning with Prudential Bache, Spring of 1990.