Choosing the Right San Diego Personal Injury Lawyer: A Step-by-Step Guide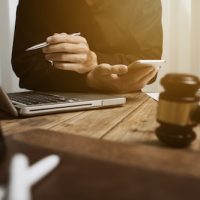 Suffering a personal injury due to someone else's negligence calls for hiring a skilled personal injury attorney. Common cases include motor vehicle accidents, bicycle accidents, bus accidents, dog bites, and slip and falls. A qualified attorney can help you get the compensation you deserve for your injuries.
Don't settle for just any personal injury attorney. Take the time to find the right personal injury lawyer or law firm, such as the Kalfayan Law Firm, APC, to represent you effectively. Follow these five steps to make an informed decision:
Verify the attorney's expertise in personal injury law: Ensure the attorney or law firm you consider specializes in personal injury cases, especially those similar to yours. They'll know the correct process and best approach for handling your claim.
Conduct thorough research: Gather references from friends or family, or search the internet for personal injury attorneys or firms in your area. Assess the following factors to find the right fit:

Professional, easy-to-navigate website
Positive reputation in the legal community
Favorable reviews from previous clients
Relevant experience and specialization in specific personal injury types

 Schedule a consultation: Contact the personal injury lawyer or firm to arrange a meeting. Assess their friendliness, professionalism, and communication skills. The Kalfayan Law Firm, APC, offers free consultations and 24/7 availability through their website contact form.
Ask the right questions:

How frequently do they handle cases like yours?
How long will it take to resolve your case?
What are the odds of your case going to trial or settling?
What types of documents will be needed?
Who will be working on your case?

Ensure the attorney genuinely cares: Choose an attorney who understands your situation and is committed to accommodating you throughout the personal injury claim process. At the Kalfayan Law Firm, APC, our clients always come first, and we maintain constant communication throughout the process.
For a free consultation, call our office at (619) 232-0331 or fill out the Contact Form, and our staff will be in touch with you.