What Is the Relationship Between Recalls and Class Action Lawsuits?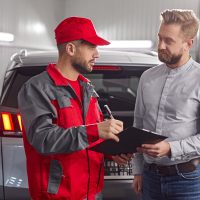 Recalls and class actions go hand in hand. You've likely heard the term "recall lawsuit" in connection with defective cars, toys, medical products, and other items. Below, we explain just how recalls and class actions are related. If you've been harmed by a defective product, false advertising, or other unlawful practices, call a California defective product and class action attorney.
What Is a Recall?
A recall is a request from the manufacturer to return (or repair) some or all instances of a given product or product line. The request goes out to all distributors as well as to all owners or lessees of the product. Recalls occur when the manufacturer or a government agency discovers that the product has inherent defects or other safety risks that could endanger consumers or otherwise put the manufacturer or seller at risk of liability.
Recalls can be mandated by the government or issued voluntarily by a company. Typically, the recalled product will either be replaced or repaired, or the owner may be issued a refund of the purchase price.
Recalls are commonly issued for a variety of products, including:
Cars and other vehicles
Food products
Toys
Hygiene products
Pharmaceutical products
Medical devices
And many more
What Is a Class Action?
A class action is a lawsuit brought by one or a few individuals on behalf of everyone similarly affected by the same problem caused by the same defendant. Class actions can be based on a variety of claims, so long as numerous people have suffered the same harm in a similar manner. The named plaintiff or plaintiff(s) file a civil lawsuit, seeking damages and other remedies on behalf of everyone who has suffered the same harm.
For example, if every customer of a bank was subject to hidden fees or other illegal banking practices, an aggrieved customer might file a class action lawsuit to hold the financial institution accountable to every customer that was similarly harmed. Class actions are reserved for situations in which a large number of claimants were injured in the same way, such that it makes more sense to resolve all claims at once. Class actions are especially useful when the amount of each individual claim is small, but together, the claims aggregate to a large sum.
When Do Recalls Lead to Class Action?
Recalls are often connected to class actions because they typically mean that every instance of a given product was defective in the same way. That means that everyone who owns the product (or, in the case of vehicles, leases), was harmed in the same way: They bought a product that either doesn't do what it's advertised to do, or that posed a physical danger to consumers. For that reason, every customer could theoretically join a class action for a refund.
However, recalls do not always lead to class action lawsuits. Recalls of vehicles and other consumer products, for example, actually reduce the chances of a class action lawsuit. Customers are usually given something in return for taking part in the recall, such as free repairs or replacements. If the recall fixes the problem, the customers might not think they have any more to gain.
Class action lawsuits may still occur despite recalls being made. Many recalls do not cover the extent of the problems suffered by consumers and often do not go far enough. For example, the company might have known about the problem or defect for years but only issued a recall when the problem was discovered by an outside agency. In such a case, the company could be held liable for punitive damages for continuing to sell an unsafe product. In other cases, the recall repairs might fix part of the problem but could leave the customer open to future, related problems.
Repairs and replacements of defective parts or items do not alone compensate customers for the other costs that can be incurred as a result of the defective products, including rental cars, inconvenience costs, diminished value, etc. A class action lawsuit can also force the defendant manufacturer to take affirmative steps to avoid similar problems in the future and keep consumers at large safer in the long run.
Protect Yourself and Your Family With Help From a Consumer Class Action Lawyer
For help pursuing a class action claim in California or nationwide, including defective products, antitrust violations, unfair competition, false advertising, fraud and more, call the Kalfayan Law Firm in Del Mar, California, just north of San Diego, for a free consultation. Our seasoned class action law firm serves local residents and nationwide classes with diligence and passion. We'll see your case through to the end and seek both justice and compensation for all victims.