When Should I Hire a Personal Injury Lawyer?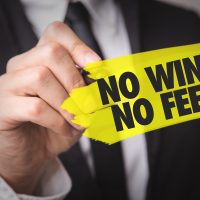 As a resident of Southern California, you know that accidents can happen anytime, including when you least expect them. These accidents—whether it's a car collision, slip and fall, or dog bite—can leave you dealing with physical pain, emotional distress, and mounting financial pressure from medical bills. When navigating these challenging circumstances, you may find yourself asking, "When should I hire a personal injury lawyer?" If you're in this situation, Kalfayan Law Firm, a leading Del Mar personal injury law firm helping injury victims in San Diego and statewide, is here to provide insights to help you make the right decision.
Why a Personal Injury Lawyer Matters
Personal injury law is complex, involving an intricate web of insurance policies, legal rights, and procedural rules. Without the assistance of an experienced personal injury lawyer, you could be forced to deal with legal hurdles that impede your path to compensation.
Hiring a personal injury attorney early in the process can provide numerous benefits. Your attorney can guide you through the legal landscape, advocate for your rights, and negotiate on your behalf to secure the maximum compensation you deserve. They can also alleviate your stress, allowing you to focus on recovery while they handle the legal intricacies.
Optimal Timing to Hire a Personal Injury Lawyer
In general, it is advisable to contact a personal injury lawyer as soon as possible after an accident. This urgency can apply to various types of accidents that occur on the road and out in public, including car accidents, truck accidents, motorcycle accidents, bicycle accidents, pedestrian accidents, slip and falls, and dog bites.
After Auto Accidents
If you've been involved in a car, truck, motorcycle, bicycle, or pedestrian accident in San Diego or Southern California, contacting a personal injury attorney immediately is crucial. Early legal representation can help ensure that crucial evidence is preserved, witness statements are secured, and proper steps are taken to build a strong case for compensation. Saying or doing the wrong things after a crash can hurt your claim or even keep you from recovering anything at all.
Slip and Fall Accidents
If you've slipped, tripped, or fallen on another's property and sustained injuries as a result, a personal injury attorney can assist in determining whether the property owner can be held liable for your injuries. Contacting a lawyer immediately after a slip and fall can help ensure necessary evidence is collected before it's lost or destroyed. For example, security cameras often capture slip-and-fall accidents in retail settings, but this footage is routinely erased if the business is not put on notice to preserve it.
Dog Bites
In California, dog owners can be held strictly liable for injuries caused by their dogs. If you've been bitten, contacting a personal injury lawyer soon after the incident will ensure your rights are protected and your compensation claim is promptly initiated. An insurance company might try to pressure you into an early settlement before you have the chance to contact an attorney and learn about your rights and the value of your claim.
Your Trusted Del Mar Personal Injury Law Firm
At Kalfayan Law Firm, we understand the overwhelming impact accidents can have on your life. That's why we are dedicated to serving Del Mar and Southern California residents, helping them navigate the personal injury legal process with ease and efficiency.
If you're asking yourself, "When should I hire a personal injury lawyer?" – the answer, most likely, is now. Reach out to us today for a free consultation to discuss your personal injury case. Our experienced lawyers will fight for you, ensuring your rights are upheld and securing the compensation you deserve.