Willis Class's CA Supreme Court Petition for Review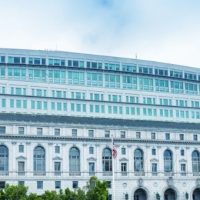 When there is not enough water in a Basin to go around, should California landowners who have yet to develop their land lose their right to groundwater to other landowners who are actively pumping groundwater? Or should all landowners' property rights be accommodated, whether they commenced pumping water or not?
Upending over a century of California groundwater law principles, the California Court of Appeal recently held that landowners who have yet to pump groundwater may lose their priority to those who have pumped in the past. Whether or not trial courts should adopt the Court of Appeal's novel principles is question best addressed by the California Supreme Court. Therefore, the Willis Class presented the Supreme Court with a petition for review to seek sorely needed guidance in this complex area of law.
Our jurisprudence has never directly considered the rights of unexercised landowners–those who have not yet pumped groundwater–when allocating the limited supply of groundwater in an over drafted groundwater basin. California courts have over the past 150 years established bedrock principles to guide efficient use of the state's precious resource while also preserving landowners' property rights. Those principles include the following:
(1) landowners have a property right to use the water that lies beneath their land;
(2) all water rights are limited by the principles of reasonable and beneficial use are articulated in our Constitution;
(3) a landowner's future use is a constitutionally protected right;
(4) riparian rights much like overlying rights are correlative, meaning the right is a shared water right priority among all overlying landowners;
(5) in times of need or shortage, the supply should be shared in a fair and just proportion among all overlying landowners;
(6) there is no priority to those who have pumped first from the basin;
(7) those who do not have overlying landowner rights, like appropriators, may share in the supply if there is a surplus but must yield to overlying landowners in case of shortage;
(8) the native safe yield of the basin should be determined and then allocated fairly among overlying landowners;
(9) any pumping over the native safe yield should stop of else pay a replacement water assessment for importation of water;
(10) appropriators may gain prescription if they meet the elements of adverse possession.
The California Supreme Court's last water case was decided over twenty years ago. That case, City of Barstow v. Mojave Water Agency (2000) 23 Cal.4th 1224, left open in a footnote the principal issue presented in the Antelope Valley Groundwater Cases. In footnote 13, the Supreme Court speculated a trial court could "reduce a landowner's future overlying water right use below a current but unreasonable or wasteful usage . . . ," and noted "courts should have some discretion to limit the future groundwater use of an overlying owner who has exercised the water right and to reduce to a reasonable level the amount the overlying user takes from an overdrafted basin." (City of Barstow, supra, 23 Cal.4th at p. 1249, fn. 13, emphasis added.) But these cloaked references do not apply to overlying owners who, like the Willis Class, had not yet pumped water.
Another issue presented by the Antelope Valley Groundwater Cases is whether permanent allocations of water are reasonable under California's Constitution. Water is constantly shifting and its use changes. In 1935, the Supreme Court announced the doctrine of reasonable use "not only protects the actual reasonable beneficial uses of the riparian but also the prospective reasonable beneficial uses of the riparian." (Tulare Irr. Dist., et al. v. Lindsay-Strathmore Irr. Dist., et al. (1935) 3 Cal.2d 489, 525). A permanent allocation of water is not appropriate because the court cannot predict what will constitute a future reasonable use: "As to such future or prospective reasonable beneficial uses, it is quite obvious that the quantity of water so required for such uses cannot be fixed in amount until the need for such use arises." (Ibid.)
The Antelope Valley Groundwater Cases presented the Supreme Court with issues of first impression, including whether overlying landowners who have not pumped water retain the right to exercise that right in the future, even if other users with equal priority are already using the entire available supply. However, on July 21, 2021, the Supreme Court denied the petition for review. For now, the Court of Appeal's decision stands as authority on the treatment of unexercised landowners' groundwater rights in California.